Can you BELIEVE it's the LAST DAY of the Stitch Blog Tour already??  I can't, that's for sure!  We've got a whole TON of goodies to celebrate this milestone with, including stops at 4 amazing blogs with reviews, interviews, a great spinoff story and GIVEAWAYS:
Head to those stops to enter today!  And don't miss the rest of the great content up there today as well.  First, at Nomi's Paranormal Palace a great review and awesome author interview:
Did you do a lot of research to write this book? Alessa does research about wormholes and such, did you research as well or is it all fictional?

Believe it or not, all that wormhole stuff is science!  All of the crazy physics in the book comes directly from Stephen Hawking books or scientific articles online.
The rest of that interview and the review are up at Nomi's Paranormal Palace today, along with the 3 e-book giveaway!  Next is another review (5 stars!!) and interview at Book.Mark.Belles:
5. What is the hardest part of writing for you?
The hardest part for me is coming up with the ideas for what's going to happen. When you write, you have the ability to make ANYTHING happen to your characters, so it's hard to know if you're going down the right path or not.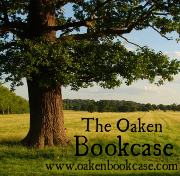 Check out the rest of that fun interview and an excellent review at Book.Mark.Belles, and don't forget to enter the 3 e-book giveaway while you're there!  Our third stop today is a 4-star review from The Oaken Bookcase – here's a sneak peek:
The characters are quite likeable and even though we haven't seen a lot of Isaac yet, it sounds like his relationship with Alessa is going to be very sweet and profound in the next book. Alessa herself, along with the other female characters, seem very strong and capable.  The tension is built up so well once the truth is revealed that at some points I was holding my breath, waiting to see what would happen.
Catch the rest at The Oaken Bookcase today!  And finally, for our VERY LAST STOP, swing by Reading Romances for a spinoff story about Isaac and Alessa's first night back together (this would fit in right between Ch 35 & 36):
Reunited: Isaac & Alessa's First Night

Alessa numbly fingered the bare shrub at her feet as Isaac folded the letter and put it back in his pocket.  He reached for her hand, squeezing through the thick gloves.

"Less, it's okay," he pleaded, willing her to look at him.

Alessa sighed, shifting uncomfortably on the frozen ground.  She couldn't stand the thought of being separated from her sister again; she'd only just gotten her back.
Be sure to finish the story at Reading Romances today, and of course, don't miss that giveaway of 5 signed print copies!!
HUGE, HUGE thanks to Naomi, Lisa & Kelly, Angelya, and Nat for helping the Stitch Blog Tour go out in style today, and to ALL of the incredible bloggers who took part in the tour these past couple months!  You guys are truly amazing and I feel so lucky to have met all of you.
And for Stitch fans, this is not the end!  I will be announcing another big giveaway promotion later this week with TONS of prizes, so if you haven't been lucky enough to win quite yet, there are many, many more chances coming your way… Stay tuned for details.
Thanks again to all of the readers and fans and bloggers who have contributed to making this tour a success!